Give us as many requirements as you like, we'll do our best to find you a Tenant that matches them.
To get the ball rolling, one of our friendly helpful team will visit your property and take photos for marketing, and can also advise you of anything you may need to do to get the property ready for renting. The property will be listed on all the usual websites including Rightmove and Zoopla, as the vast majority of our leads in this digital age come from people sitting in their armchairs looking at properties online. This is one of the reasons it is so important to have good internal photographs.
We will put a "To Let" board outside the property. You would be surprised how many people pass your property in a single day, particularly people who may want to live in that location. We very regularly get calls from people who have passed a board on the way to work, the shops, or while out for a walk.
All viewings are carried out by a member of our team. We believe it is important that we meet any potential viewer, as this will give us a good opportunity to get to know them. The main goal of the process is finding the right tenant, not just the first person who comes through the door. Talking to prospective applicants gives us a good opportunity to chat, and find out as much information as possible.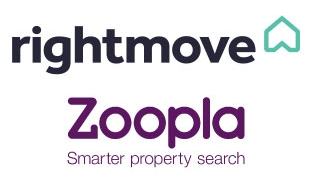 Your property is advertised on many property portals, including Rightmove and Zoopla
Unlike many agents it is important to us that you are happy with the tenant, we do not simply tenant your property without discussing it with you first. If you have any tenant preferences, we will try to match these. When someone applies for the property, we will contact you to discuss the information so that you can make an informed decision. If we have any concerns about the application, we will talk to you about this. If you are not happy, or if it does not feel right for you, we will continue with the marketing until the right tenant is found.
We don't believe it is in anyone's best interests to tenant a property without proper care and consideration. Dropping in the first Tenant we find might make us money in the short term, but wouldn't be viable for you in the long term. We don't want to encourage any problems down the road - experience tells us that good groundwork is the best way to lay the foundations for a smooth Tenancy.